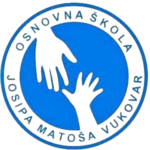 OSNOVNA SKOLA JOSIPA MATOSA (Croatia)
Josip Matos PS, founded in 1970, is the only independent School for children with developmental disabilities in VukovarSrijem County. It organizes and extends professional procedure and a number of rehabilitation procedures. With the learning of academic knowledge, the school is working on developing the skills needed for everyday life. For students are organized extracurricular activities. The framework program of the school are prescribed by the responsible Ministry of education but individual programs according to the needs and abilities of each student prepare special education teachers with the support of professional school.
For students with disabilities there are few suitable textbooks and materials, teachers most of the necessary didactic and methodological materials for the work designing and preparing. In addition to regular parent-teacher meetings school organized education and lectures for parents and various workshops which together involved parents and students.
The school has participated in various national and international projects as a leading partner or partner (IPA, ACES, Erasmus+, Europe for Citizens …) and collaborates with different organizations and institutions at local, regional and international level.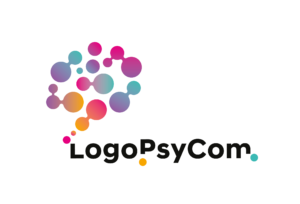 Logopsycom is an education innovation center that creates and uses alternative methods or tools (digital or not) to accompany schools, VET centers, educational organizations, youngsters and parents. It was initially created as a care company, specialized on learning disorders, among youngsters, especially in "Dys" (Dyspraxia, Dysphasia, Dyslexia, etc.), also called Specific Learning Disorders (SLD) and therefore always works on the accessibility of content.
We do project consulting for schools and youth centers in our area to help them build good projects which improves the quality of their teaching methods, their environment and obviously their "inclusion policy". We have experience in working over 50 Erasmus+ KA2 Projects

Founded in 2013, Les Apprimeurs is a private company specialised in creating customized digital solutions for the education, culture and training sectors. They work to promote basic and soft skills and access to knowledge for all through a series of activities:
Design and development of enriched digital publications for youth, school and university sectors and cultural and heritage fields.
Digital and educational projects development aiming at providing innovative reading, learning and creative solutions, with a special focus on accessible digital tools and contents.
Workshops implementation around new publication technologies to encourage their appropriation by audiences with little or no access: workshop around the code or the writing of digital books.
Training in digital project management for professionals and students both at university & schools and through recognized professional training providers such as Asfored (initial and ongoing organization dedicated to publishing).
We work both as a publisher for our own books and as a service provider for institutions and publishing companies. We are involved in several European projects as coordinator and partners. We have worked on 8 such projects since 2016.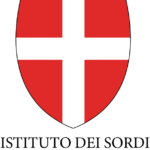 Fondazione Istituto dei Sordi di Torino ONLUS (Italy)
Founded in 1814, the Turin Institution for the Deaf is an institution providing a wide range of services and activities, for deaf, hard of hearing and other linguistic and cognitive impaired children and adults, such as:
Adult education for deaf and hard of hearing;
Vocational training and guidance for young deaf, blind, autistic and other disabled adult students;
Speech therapy, SLI and early intervention programs;
Recognized National Provider of training for teachers; training activities for speech therapists, nurses, educators and other professionals;
Special need teachers and educators service in mainstream schools supporting students in collaboration with the local social services and school authorities;
Specialized library and documentation center;
Special projects for the inclusion of deaf people in society in the view of universal accessibility, focusing on museum and cultural institutions
The Turin institution for deaf have worked in 20+ Erasmus+ projects or Europen Solidarity Corps focusing on accessibility, such as Be included in society, Accessible Work for All, InclEUsion – Promoting social inclusion of immigrants with disabilities in Europe through improving competences of adult educators and Bibliodos.

The Role models for pupils with disabilities project is co-financed by the ERASMUS+ program of the European Union, and will be implemented from January 2023 to January 2024. This website and the project content reflects the views of the authors, and the European Commission cannot be held responsible for any use which may be made of the information contained therein.
(Project code: KA210-SCH-B16D7466)